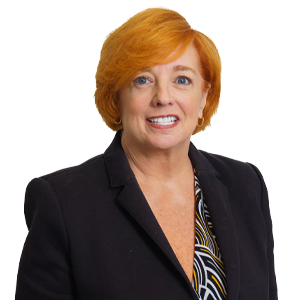 Cheri Donohue
PROPERTY MANAGEMENT
Scope of Experience
Cheri comes to NAI Robert Lynn with over 30 years of property management experience, most recently with Regent Properties, managing over 1.2 million square feet of a mixed-used development consisting of a triple class-A trophy asset in the heart of downtown, along with street-level retail and future development sites.
Background & Experience
In her career, Cheri has managed millions of square feet of industrial and retail portfolios as well as operations at the Galleria Mall and multiple high-rise assets in downtown Dallas. She also served on the HOA board for mixed-use properties, having Office, Residential, and Retail in the arts district. In her 21 years with Transwestern, she managed their largest assets at the time, including a 2 million square foot and a 1.3 million square foot asset, both in the central business district of Dallas.
Cheri was awarded a Texas Real Estate License in 1990 and her Certified Property Manager designation in 1995.
When not at work, Cheri enjoys traveling and spending time with her thirteen grandchildren.
Dallas
4851 LBJ Freeway, 10th Floor
Dallas, TX 75244
United States
Tel (214) 256-7100
Fax (214) 256-7101
Fort Worth
201 S. Adams Street
Fort Worth, TX 76104
United States
Tel (817) 885-8333
Fax (817) 872-3888
Houston 
5757 Woodway Drive, Suite 276
Houston, TX 77057
United States
Tel (281)536-9972