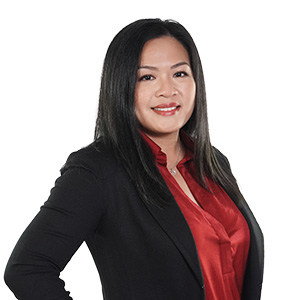 Cindy Vo
OPERATIONS
Scope of Experience
Cindy joined NAI Robert Lynn in 2022 as a Project Coordinator with the Company's Operations Team. She will be working closely with the Chief Executive Officer, Principals and Team Members within a variety of tasks related to project design, planning, development and scope. Her primary focus will be in providing administrative support, problem resolution, team collaboration and processing of project development upon taking on initiatives.
Cindy is currently pursuing her Six Sigma Green Belt Certification, where her training will aid in defining problems with team members, providing measurable, realistic, and attainable results, as well as provide consistent and ongoing procedural analysis and process improvement.
Background & Experience
Cindy's background lies in visual art education within the Plano Independent School District for ten years, delivering multi-dimensional and interdisciplinary, multi-cultural curriculum. She was awarded Teacher of the Year for 2020, and has facilitated personal artistic vision through medium familiarity among the young student audience. In addition, Cindy has worked closely with education professionals on lesson planning, teaching strategies and collaborative curriculum revision and refinement.
Education
Bachelor of Fine Arts in Visual Arts Studies, University of North Texas.
Dallas
4851 LBJ Freeway, 10th Floor
Dallas, TX 75244
United States
Tel (214) 256-7100
Fax (214) 256-7101
Fort Worth
201 S. Adams Street
Fort Worth, TX 76104
United States
Tel (817) 885-8333
Fax (817) 872-3888
Houston 
5757 Woodway Drive, Suite 276
Houston, TX 77057
United States
Tel (281)536-9972