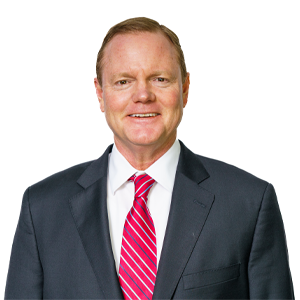 Dan Jardine
OFFICE
Scope of Experience
Dan is the NAI Robert Lynn specialist dedicated to the Far North Dallas office market. In this position, he personally tracks every building owner, tenant, available space and completed transaction in this market. He prides himself on maintaining the most in-depth market information in the industry and ability to align his clients' goals with the best properties available. A diverse background ranging from owning a business, to Fortune 10 sales and marketing experience, to multifamily development and construction gives him a competitive advantage that he brings to bear on every real estate situation.
Dan is focused on total client value within a consultative approach and concentrates on the true business needs of his clients to develop real estate solutions that best fit those needs. This value-based approach cultivates long-term clients who are continuously advised on the real estate market and how it impacts their business. He is known for his strong work ethic, sense of urgency, passion, professionalism, responsiveness and commitment to results.
Background & Experience
Clients:
Prosperity Bank
Master Halco, Inc.
The Guardian Life Insurance Company
Dalfen Company
Texas Baptists
Community Hospital Corporation
Bombardier Recreational Products
MedSys Group Consulting
TX Morrow
Alixa RX
Dude Perfect
Zig Ziglar Corporation
Rent-a-Center
Circle K, Inc.
Sustainable Modular, Inc.
Education
University of Georgia Bachelor of Business Administration (1992) Finance Major
Professional Affiliations
D CEO Power Broker for 2015
Significant Transactions
Master Halco - 29,978 SF / HQ Expansion (2022)
Baptist General Convention - 45,337 SF / HQ Renewal (2022)
Cyber Group - 31,110 SF / HQ Relocation (2021)
Community Hospital Corporation - 26,378 SF / HQ Relocation (2021)
Master Halco - 25,000 SF / Renewal (2020)
Dude Perfect - 26,400 SF / Renewal (2020)
Alixa Rx - 13,000 SF / HQ Renewal (2019)
Pelitas - 16,200 SF / HQ Expansion (2019)
Wolfpack Wholesale - 62,400 SF / Expansion (2018)
Bombardier Recreational Products - 17,265 SF / North American HQ (2017)
Smart Systems - 6,200 SF / Renewal (2017)
Prosperity Bank - 14,560 SF / Renewal (2016)
LSI - 12,234 RSF / Regional Headquarters Relocation (2016)
Priority Pass, Inc. - 16,975 RSF / U.S. Corporate Office Relocation (2015)
U.S. Residential, Inc. - 12,047 RSF / U.S. Corporate Office Relocation (2015)
The Lending Partners - 59,065 RSF / Office Building Acquisition (2015)
Diesel Displays - 82,000 RSF / Corporate Headquarters Relocation (2015)
Master Halco - 20,978 RSF / Corporate Headquarters Relocation (2015)
Altair Global Relocation - 13,960 SF / Corporate Headquarters Expansion to 84,280 RSF (2015)
The Guardian Life Insurance Co. - 26,467 SF / Regional Headquarters Relocation (2014)
Columbia Sportswear- 7,254 SF / Regional Office Renewal (2014)
Circle K Stores, Inc - 12,560 SF / Regional Headquarters Relocation (2014)
The Baptist Standard - 7,844 SF / Office Sublease Disposition (2014)
MedSys Group - 12,529 RSF / Office Headquarters relocation (2013)
MedSys Group - 4.544 RSF / Office Sublease Disposition (2013)
Trintas, LLC - 19,144 RSF / Office Headquarters relocation (2013)
The Baptist Standard - 7,844 SF / Office Headquarters Relocation (2011)
American SW Mortgage - 9,633 SF / Regional Office Relocation (2011)
Lone Star Association - 7,429 SF / Office Expansion (2011)
MortgagesUSA - 21,153 SF / Office Headquarters Relocation (2010)
ESS - 13,311 SF / Office Expansion/Renewal (2010)
Rent-a-Center/Colortyme - 7,797 SF / Office Relocation (2010)
Circle K Stores, Inc - 13,260 SF / Regional Headquarters Relocation (2008)
Urban Southwest - 47,019 SF / Office Building Disposition (2008)
Dallas
4851 LBJ Freeway, 10th Floor
Dallas, TX 75244
United States
Tel (214) 256-7100
Fax (214) 256-7101
Fort Worth
201 S. Adams Street
Fort Worth, TX 76104
United States
Tel (817) 885-8333
Fax (817) 872-3888
Houston 
5757 Woodway Drive, Suite 276
Houston, TX 77057
United States
Tel (281)536-9972