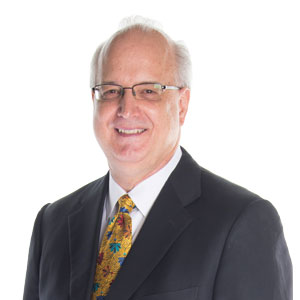 David Schrock
SITE SELECTION/CALL CENTERS
Scope of Experience
David Schrock is Executive Director with NAI Global's Site Selection/Call Centers Services practice. With over thirty years of real estate experience, David's primary focus the past twenty years has been working with corporate headquarter companies, as well as call/contact centers, shared services and back office firms within the business processing, outsourcing and telecommunication industries. He has worked projects nationally as well as internationally, providing portfolio strategies, in-depth research/ market analysis, site selection, demographic/labor analytics and lease/incentive negotiations.
Throughout his career, David has been directly involved in negotiating acquisition contracts, performing property due diligence, working with city, county and state governments, and managing projects from purchase to close using third-party and in-house construction managers, architectural and engineering managers, legal counsel and staff. He has worked extensively throughout the United States, Canada, Mexico, the United Kingdom and the Caribbean, resulting in over four million square feet of closed transactions.
Background & Experience
David has extensive experience analyzing commercial real estate markets, performing site selection and due diligence, project management and negotiations. He began his career in commercial real estate with Rosewood Property Company as a Market Analyst, responsible for office market studies throughout the United States.
Prior to NAI Robert Lynn, David was a site consultant with Royal Seal Development, a national build-to-suit developer based in Dallas, Texas, where he was responsible for locating sites for national tenants throughout Texas, Colorado, Louisiana, Mississippi, Alabama, Florida, Illinois, Indiana, Ohio and Michigan.
David was Vice President of Site Selection and Research for Arledge/Power Real Estate Group Inc., an international tenant representation firm that specialized in the call center/contact services industry and build-to-suits. He was responsible for creating and updating information regarding site selection and research; demographic and labor studies; financial analysis and ongoing project management services.
Education
David earned an MBA in Finance from Texas Christian University in Fort Worth, Texas, and a BS degree in Business Administration and Systems Analysis from Taylor University in Upland, Indiana.
Dallas
4851 LBJ Freeway, 10th Floor
Dallas, TX 75244
United States
Tel (214) 256-7100
Fax (214) 256-7101
Fort Worth
201 S. Adams Street
Fort Worth, TX 76104
United States
Tel (817) 885-8333
Fax (817) 872-3888
Houston 
5757 Woodway Drive, Suite 276
Houston, TX 77057
United States
Tel (281)536-9972