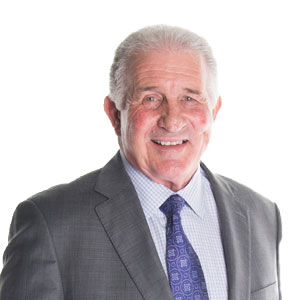 Jesse Pruitt
CORPORATE SERVICES
Professional History
Jesse K. Pruitt got his start in the real estate industry in 1974 when he joined Vantage Companies as a marketing representative. In 1976, he became Senior Vice President and subsequently Executive Vice President and General Manager of the Dallas division of Vantage Development Company, as well as Executive Vice President of Vantage Management Company.  At Vantage he was responsible for the development, management and leasing of more than 30 million square feet of office, warehouse, build-to-suits and design-build facilities in the D/FW Metroplex and throughout the United States.
In 1988, Vantage sold its leasing and management operations to Bradford Companies, an owner representative firm providing full-service real estate transactions totaling over $950 million. He also supervised day-to-day management, leasing, and development operations of more than 20 million square feet of industrial and office space for institutional owners, pension fund advisors, and REIT's.
Mr. Pruitt joined Wilcox Realty Group in February 1992 as one of the founders and assumed the role of President of Wilcox Development Services, Inc., where he was responsible for both industrial and office leasing and new development. After joining the company, he negotiated leases for more than five million square feet of office and warehouse properties.
In 1994, Mr. Pruitt joined CMC-Commercial Realty Group as a Partner/Principal. While at CMC, Mr. Pruitt was responsible for over 10 million square feet of speculative and build-to-suit industrial, office, retail and tech/flex product.
Education
Texas Tech University - 1969
Bachelor of Science - Biology
Texas Tech Football Letterman
Professional and Civic Affiliations
Mr. Pruitt is a licensed Texas broker and a member of the North Texas Commercial Association of Realtors. In 2009, Mr. Pruitt was inducted into the Dallas-Fort Worth Commercial Real Estate Hall of Fame. He was also one of the four founders of the Real Estate Council, established in 1990.
Mr. Pruitt has served as national President of the Texas Tech Alumni Association and Board Member of the Texas Tech Red Raider Club. In 2015, he was inducted into the College of Arts and Science Dean's Circle.  He is a 30-year Board Member of the Cotton Bowl Athletic Association. He is also the founder and former President of the Las Colinas Polo Club and a Board Member of the United States Polo Training Foundations. In addition, Mr. Pruitt is a member of the Board of Governors of Stonebriar Country Club, and President of the Roger Marks Medical Foundation.
Mr. Pruitt is also the Director of the EB5 Frisco Global Development.
Dallas
4851 LBJ Freeway, 10th Floor
Dallas, TX 75244
United States
Tel (214) 256-7100
Fax (214) 256-7101
Fort Worth
201 S. Adams Street
Fort Worth, TX 76104
United States
Tel (817) 885-8333
Fax (817) 872-3888
Houston 
5757 Woodway Drive, Suite 276
Houston, TX 77057
United States
Tel (281)536-9972