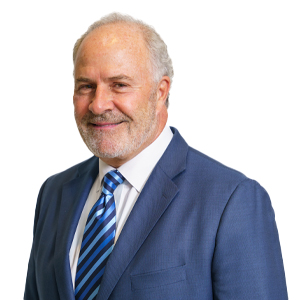 Jim Hancock, CPM®, CCIM
CAPITAL MARKETS
Scope of Experience
Jim specializes in the sale of investment properties in the Dallas-Fort Worth area with a mission to create the highest value for his clients by leveraging his experience and the firm's encyclopedic knowledge of each submarket.
Background & Experience
Jim joined NAI Robert Lynn in 2017 and began his career in 1985 as an industrial leasing agent in Dallas. He recently served as Managing Director and Senior Advisor for SVN/Hancock, specializing in the sale of investment properties in Texas, where he was consistently ranked as a top national producer among over 1,000 agents for SVN.
Jim has a deep understanding of investment transactions, having completed assignments in 18 markets across the United States. His prior experience includes development, representing institutional real estate owners in portfolio leasing assignments, and representing national users in securing sites for lease, purchase and build-to-suit projects. In addition, he was Regional Property Manager for a national industrial REIT where he oversaw management and leasing, hired staff and implemented systems to increase occupancy to 96% in a difficult market.
Education
BBA, Finance, Texas Tech University
Professional Affiliations
Hancock is a licensed Texas Real Estate Broker, an active member of the North Texas Commercial Association of Realtors and North Texas CCIM where he has served on the board of directors. He also holds the Certified Commercial Investment Member designation from the CCIM Institute and the Certified Property Manager designation from the Institute of Real Estate Management.
Significant Transactions
Flex Portfolio, San Antonio/Houston, TX, Industrial Sale, 314,000 RSF
4884 Duncanville Rd, Dallas, TX, Industrial Sale, 173,175 RSF
11363 Denton Dr, Dallas, TX, Industrial Sale, 80,652 RSF
University Bus Park 1&2, San Antonio, Industrial Sale, 190,762 RSF
5200 E Grand Avenue, Dallas, TX, Refi Consulting, 1,200,000 RSF
1655 Waters Ridge Dr, Lewisville, TX, Industrial BTS Lease, 367,744 RSF
Village at Eldorado, Little Elm, TX, Retail Sale, 59,820 RSF
750 N Lallendorf Rd, Oregon, OH, Industrial Lease, 150,000 RSF
Route 94, Chester Township, NY, Industrial BTS Lease, 108,000 RSF
Valley Center, Irving, TX, Office Sale, 77,686 RSF
500 W Bethany Dr, Allen, TX, Industrial Sale, 84,936 RSF
Marquis Distribution Center, Garland, TX, Industrial Sale, 153,000 RSF
1110 Northpointe Dr, Coppell, TX, Industrial Lease, 310,000 RSF
1990 Lakepointe Dr, Lewisville, TX, Industrial Sale, 391,000 RSF
Atrium at Flower Mound, Flower Mound, TX, Office Sale, 90,412 RSF
750 N Lallendorf Rd, Oregon, OH, Industrial Sale, 150,000 RSF
1200 S Sherman St, Dallas, TX, Industrial Sale, 73,646 RSF
100 S Royal Ln, Coppell, TX, Industrial Sale, 166,704 RSF
Jupiter Tech Center, Garland, TX, Industrial Sale, 133,641 RSF
520 N Wildwood Rd, Irving, TX, Industrial Sale, 269,768 RSF
3000 W Story Rd, Irving, TX, Industrial Sale, 65,500 RSF
Business Depot, Ogden, UT, Industrial Lease, 220,000 RSF
4240 International Parkway, Carrollton, TX, Industrial Lease, 60,710 RSF
Jupiter Commerce Center, Dallas, TX, Industrial Sale, 83,200 RSF
360 Cedar Hill St, Marlborough, MA, Industrial Lease, 79,483 RSF
2055 Valley View Ln, Farmers Branch, TX, Industrial Lease, 255,420 RSF
13139 Leffingwell Rd, Santa Fe Springs, CA, Industrial Lease, 82,080 RSF
420 Industrial Dr, Livingston, CA, Industrial BTS Lease, 48,000 RSF
10551 Miller Rd, Dallas, TX, Industrial Sale, 47,861 RSF
Boomer Circle, Dallas, TX, Industrial Sale, 60,000 RSF
Dallas
4851 LBJ Freeway, 10th Floor
Dallas, TX 75244
United States
Tel (214) 256-7100
Fax (214) 256-7101
Fort Worth
201 S. Adams Street
Fort Worth, TX 76104
United States
Tel (817) 885-8333
Fax (817) 872-3888
Houston 
5757 Woodway Drive, Suite 276
Houston, TX 77057
United States
Tel (281)536-9972