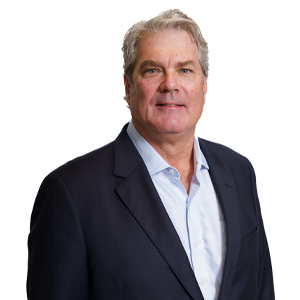 John Lancaster
PROPERTY MANAGEMENT
Scope of Experience
John Lancaster joined NAI Robert Lynn in 2006 as President/Principal of our Property Management Division. In this role, he is in charge of running the day-to-day operations of the NAI Robert Lynn Management Division, as well as overseeing leasing of the managed properties. Prior to joining NAI Robert Lynn, he enjoyed a successful career in real estate at TIG Real Estate Services and Trammell Crow Company, as well as at Bluebonnet Savings Bank in the REO Finance Department selling and financing real estate assets.
With over 25 years experience in commercial real estate, John has completed more than 800 transactions on behalf of his clients. He is now utilizing his years of experience to develop NAI Robert Lynn's Property Management Division. The addition of Property Management to NAI Robert Lynn's leading Industrial and Office Divisions, combined with NAI's global alliance will make NAI Robert Lynn the real estate company of choice in the marketplace. NAI Robert Lynn, under John's leadership, manages over 6 million square feet of office, industrial and retail projects for owners. The company was also named as one of the top 15 largest property management companies in the DFW area after only six years in business!
Background & Experience
John's background makes him the perfect choice to run NAI Robert Lynn's Property Management Division. While at Trammell Crow, John worked as a property manager and fully understands what it takes to maintain a property while ensuring the tenants are satisfied and have a positive relationship with the landlord. At TIG, John focused on leasing managed property. He came to understand the importance of marketing a property and the interdependence of leasing and managing a property. Both areas must be handled with the utmost care and professionalism in order to maximize the value of an asset. John's clients benefit from his extensive background in this area and his understanding of what it takes to have a successful property.
John is a native of Dallas and is married with four children. He is actively involved with and a member of The Salesmanship Club of Dallas.
Education
A Dallas native, John earned his undergraduate degree from Tulane University and his MBA in finance from The University of Texas at Austin McCombs School of Business.
Professional Affiliations
John is a Licensed Real Estate Salesman in the State of Texas and served as President of the Board of Directors for the North Texas Commercial Association of Realtors (NTCAR) in 2012. For his work in 1996-1999, 2001-2004 and 2007-2010, John was awarded as one of the "Heavy Hitters" in Dallas as a Leasing Agent and won the award for the "Best Deal with Developed Real Estate" for his work on the Home Depot lease at 2800 Forest Lane in 1997. In 1998 he again won the award for the "Best Deal with Developed Real Estate" for his work on the Business Interiors lease at 1101-1111 Valley View Lane. Prior to his graduate work, he was a stockbroker for Rauscher Pierce Refsnes in Dallas in the 1980's.
Dallas
4851 LBJ Freeway, 10th Floor
Dallas, TX 75244
United States
Tel (214) 256-7100
Fax (214) 256-7101
Fort Worth
201 S. Adams Street
Fort Worth, TX 76104
United States
Tel (817) 885-8333
Fax (817) 872-3888
Houston 
5757 Woodway Drive, Suite 276
Houston, TX 77057
United States
Tel (281)536-9972