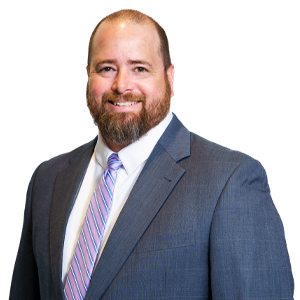 Jon McDaniel
RETAIL
Scope of Experience
Jon McDaniel is a licensed Texas Real Estate Broker specializing in the Tarrant County area. With over a decade of experience in several facets of the industry, he offers a wide array of services to his clients. Whether you need assistance with a retail property, a pad site, a B-T-S, or an investment sale, McDaniel has the experience, the attitude, and the work ethic to help make your venture a success. As a Principal and President of Fort Worth Retail, Jon also focuses on establishing NAI Robert Lynn's presence in the Fort Worth retail market and recruiting experienced and driven professionals to the retail team.
Background & Experience
Born and raised in Fort Worth, McDaniel is intimately familiar with the intricacies of the Tarrant County market. Before joining NAI Robert Lynn, McDaniel spent over 8 years with Fort Worth-based Woodcrest Capital. At Woodcrest, McDaniel oversaw the in-house leasing department, focusing on shopping centers in Texas with the majority of the properties in Tarrant County. McDaniel is married to Mia and they have three children: Mallory, Harrison, and Merrick. He is an avid outdoorsman and regularly holds season tickets for TCU football.
Education
McDaniel graduated from Texas Christian University with a degree in Finance with an emphasis on Real Estate in 2005.
Professional Affiliations
-ICSC -Commercial Investment Deal Exchange -Tarrant County Professionals Group -Black Dog - Board Member -Delta Waterfowl - Fort Worth Chapter - Board Member
Significant Transactions
McDaniel has completed or assisted over 917 retail leasing transactions.
Dallas
4851 LBJ Freeway, 10th Floor
Dallas, TX 75244
United States
Tel (214) 256-7100
Fax (214) 256-7101
Fort Worth
201 S. Adams Street
Fort Worth, TX 76104
United States
Tel (817) 885-8333
Fax (817) 872-3888
Houston 
5757 Woodway Drive, Suite 276
Houston, TX 77057
United States
Tel (281)536-9972