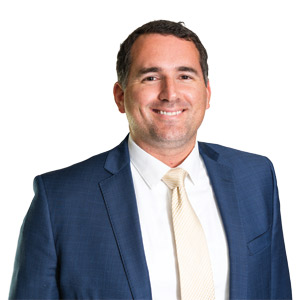 Justin Glover
RETAIL
Scope of Experience
Justin Glover is a Market Director in NAI Robert Lynn's Retail Division, focusing on the far North Fort Worth and Denton areas. Justin actively tracks every property, transaction and development in his market, giving him an in-depth knowledge of his area, enabling his clients to obtain a competitive advantage. With a professional attitude, drive and work ethic, Justin is committed to delivering on his clients' goals. 
Background & Experience
Prior to joining NAI Robert Lynn, Justin worked in the sports world with the Texas Rangers Baseball Club, the Cincinnati Reds, the University of Colorado Athletic Department and at the Texas Motor Speedway helping to obtain new clients and foster relationships with current partners.
Justin and his wife, Cara live in Northlake, Texas with their two kids, Brooks and Blair. 
Education
University of Colorado in Boulder
Bachelor of Science – Business Management
Dallas
4851 LBJ Freeway, 10th Floor
Dallas, TX 75244
United States
Tel (214) 256-7100
Fax (214) 256-7101
Fort Worth
201 S. Adams Street
Fort Worth, TX 76104
United States
Tel (817) 885-8333
Fax (817) 872-3888
Houston 
5757 Woodway Drive, Suite 276
Houston, TX 77057
United States
Tel (281)536-9972