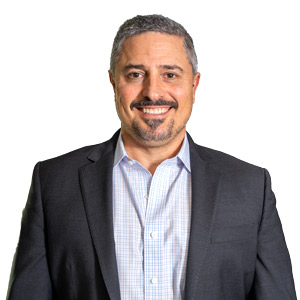 Kent Smith, SIOR
OFFICE
Scope of Experience
Kent Smith, SIOR, Principal, oversees the Richardson / Plano / LBJ submarkets for NAI Robert Lynn. Kent and his team have successfully represented companies throughout DFW's vibrant office submarkets, including Uptown, Downtown, Las Colinas, Plano, Frisco, Addison, Allen and McKinney. Kent has been recognized numerous times throughout his career by D CEO Magazine and the Dallas Business Journal.
Background & Experience
Kent joined NAI Robert Lynn after a successful career in the software sales industry, where his clients included Georgia Power, Black & Decker, Devon Energy, American Electric Power and Murphy Oil Corporation. From 2002-2004, Kent was Vice President of Sales for Time Industrial, Inc., where he closed the largest transaction in the start-up company's history (Georgia Power). In 2001, Kent was the top account executive in the southwest region for Lawson Software, where he focused on strategic markets. Previously, Kent worked for Buena Vista Pictures in Burbank, CA, where he was responsible for nationwide distribution of in-theater motion picture marketing. From 1995 - 1997, Kent worked in television commercial production, primarily at RSA/USA in Los Angeles, where he served as Transportation Coordinator for Director Tony Scott (Top Gun, True Romance, Days of Thunder).
Kent and his wife Stephanie met in Los Angeles on a blind date in 1998. They live in Las Colinas and have two children, a son Alex, who attends Arizona State University, and a daughter Zoe, who attends Ursuline Academy. Kent and Stephanie are members of St. Monica Catholic Church in Dallas. They served as teachers in the Faith Formation Program at Christ The King Catholic Church in Dallas from 2004-2017.
Education
Kent received his Bachelor of Business Administration from the University of Georgia in Athens, GA.
Additional:
Innsbruck International Summer School, Innsbruck, Austria 1992
UCLA Extension - Film Production and Distribution, Los Angeles, CA 1998
Professional Affiliations
SIOR - Society of Industrial and Office Realtors
D CEO Magazine "Power Broker" (2013, 2014, 2015, 2016, 2017, 2018, 2019, 2020, 2021)
Dallas Business Journal "Heavy Hitters" (2008)
Significant Transactions
Veritex Community Bank – 26,400 SF (2022)
InfoVision – 24,550 SF (2021)
Dei Rossi Marketing – 25,525 SF (2021)
Bridge Tower Properties – 11, 100 SF (2021)
Veritex Community Bank – 20,100 SF (2021)
L&S Mechanical – 16,000 SF (2021)
SAI Construction – 9,800 SF (2021)
InfoVision – 22,000 SF (2020)
Jones Commercial Interiors – 10,200 SF (2020)
Veritex Community Bank – 26,400 SF (2020)
Leeward Asset Management – 19,900 SF (2020)
L&S Mechanical – 40,000 SF (2020)
L&S Mechanical – 63,800 SF (2020)
Pelitas – 16,300 SF (2019)
Brinkley Sargent Wiginton – 11,300 SF (2019)
EJES – 21,000 SF (2019)
InfoVision – 17,300 SF (2019)
L&S Mechanical – 32,800 SF (2019)
Burgess Construction Consultants – 14,600 (2018)
Roland Technology Group / The 20 - 22,700 SF (2018)
Southern Wealth - 11,300 SF (2018)
MD Engineering - 7,700 SF (2018)
GXT Communications - 20,700 SF (2017)
L&S Mechanical - 19,100 SF (2017)
Supreme Lending - 10,300 SF (2017)
Intrusion Inc. - 22,590 SF (2017)
JP-4201 Spring Valley, LP - 244,500 SF (2016)
DHCG Hughston House, LLC - 86,000 SF (2016)
Cytracom - 8,100 SF (2016)
L&S Mechanical - 14,000 SF (2016)
Swagit Productions, LLC - 22,600 SF (2016)
EJES - 23,000 SF (2015)
Safeguard Properties - 23,000 SF (2015)
EXFO America - 8,200 SF (2015)
Pain Care of North Texas - 8,900 SF (2014)
Diversified Insurance Management - 8,700 SF (2014)
Custom Credit Systems - 15,200 SF (2014)
RT Creative - 20,700 SF (2014)
InfoVision - 9,600 SF (2014)
MAS Law Firm - 11,400 SF (2013)
ReSource - 16,050 SF (2013)
L&S Mechanical - 9,800 SF (2013)
Heights Energy - 9,300 SF (2013)
NBS - 67,250 SF (2013)
Jericho Systems - 8,200 SF (2013)
Artis Consulting - 9,750 SF (2013)
Securitas Security Services, USA - 9,300 SF (2013)
Dallas
4851 LBJ Freeway, 10th Floor
Dallas, TX 75244
United States
Tel (214) 256-7100
Fax (214) 256-7101
Fort Worth
201 S. Adams Street
Fort Worth, TX 76104
United States
Tel (817) 885-8333
Fax (817) 872-3888
Houston 
5757 Woodway Drive, Suite 276
Houston, TX 77057
United States
Tel (281)536-9972