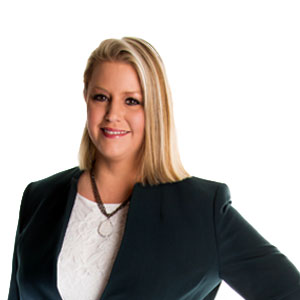 Leigh Ann Rutherford
OPERATIONS
Scope of Experience
Leigh Ann Rutherford is the Marketing Coordinator for NAI Robert Lynn. Dedicated to ensuring the Tenant Representation process runs smoothly for the broker and the client, Leigh Ann creates and reviews all representation presentations ensuring they are specific to the clients needs. She works with all NAI Robert Lynn divisions, including Office, Industrial, Retail, Property Management, Investment, and Corporate Services. She is also responsible for generating financial analysis and comparisons, which allows clients to ensure they are getting the best deal possible. Since NAI Robert Lynn's affiliation with NAI Global in 2006, Leigh Ann has acted as NAI Business Coordinator, facilitating the needs between NAI Global and NAI Robert Lynn. Leigh Ann's position is unique within the industry and gives NAI Robert Lynn clients a distinct advantage.
Leigh Ann is a quick learner and dependable co-worker. Her main focus is tenant satisfaction. Leigh Ann works closely with each agent as he utilizes his excellent market knowledge to obtain the best possible deal for our clients. This winning effort has resulted in increased satisfaction and enhanced success in finding the best possible results for all NAI Robert Lynn clients.
Background & Experience
Before joining NAI Robert Lynn in 2004, Leigh Ann spent 3 years employed at JPMorganChase Bank as a Deposit Services Representative, handling client account adjustments and reconciliations. Prior to that, Leigh Ann spent 4 years working as an assistant to the Vice President of Public Affairs at GTE, now Verizon.
Education
Bachelor of Business Administration, Management University of Texas at Arlington, 2002
Professional Affiliations
Member of the NAI Global Marketing Council Member of the NAI Global Marketing Council's Leadership Committee
Dallas
4851 LBJ Freeway, 10th Floor
Dallas, TX 75244
United States
Tel (214) 256-7100
Fax (214) 256-7101
Fort Worth
201 S. Adams Street
Fort Worth, TX 76104
United States
Tel (817) 885-8333
Fax (817) 872-3888
Houston 
5757 Woodway Drive, Suite 276
Houston, TX 77057
United States
Tel (281)536-9972