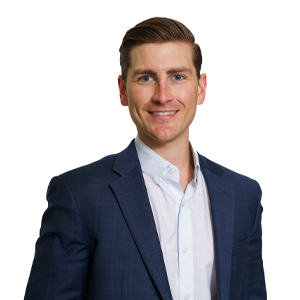 Logan May
OFFICE
Background & Experience
Logan May is a Vice President for NAI Robert Lynn in the markets of Downtown Fort Worth, Arlington, and Mansfield. Based out of the company's Fort Worth division, he specializes in providing tenant and landlord representation services.
Logan has been the trusted Tenant Representation specialist for a number of Corporations throughout Tarrant County. He has also been instrumental in Corporate Headquarter relocations to DFW, further spurring the local economy and job growth for North Texas.
Logan provides his clients with a competitive advantage through his specialized market knowledge. He tracks every available property, tenant, owner and completed transaction within his market. With the practice of integrity, strategic planning, and clear communication, Logan ensures his clients receive the highest quality of service and ultimately, the best opportunities in the market.
Recognition
2021 – Top Producer NAIRL
2021 – Top Producer – Office Division- January
2021 – Fort Worth Inc Top Broker in DFW
2022 – Fort Worth Inc Top Broker in DFW
2023 – Fort Worth Inc Top Broker in DFW
Notable Clients
Heritage Land Bank
GivemetheVin.com
Binswanger Glass
Cacique
USBC
Ron Sturgeon Real Estate 
Education
Rawls College of Business- Texas Tech University '16
Dallas
4851 LBJ Freeway, 10th Floor
Dallas, TX 75244
United States
Tel (214) 256-7100
Fax (214) 256-7101
Fort Worth
201 S. Adams Street
Fort Worth, TX 76104
United States
Tel (817) 885-8333
Fax (817) 872-3888
Houston 
5757 Woodway Drive, Suite 276
Houston, TX 77057
United States
Tel (281)536-9972