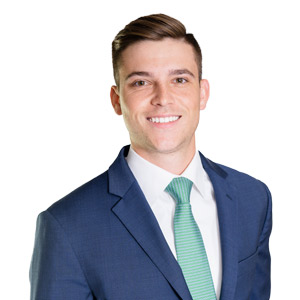 Luke Kelley
RETAIL
Scope of Experience
Luke Kelley specializes in representing medical users seeking space in the Dallas area and works within NAI Robert Lynn's Retail Tenant Representation Division.
As a medical specialist, Luke personally tracks every medical tenant, owner, available space, and transaction that takes place throughout the Dallas area. Luke's in-depth market knowledge allows him to provide high-quality service to his clients. He prides himself on his strong work-ethic, attention to detail, and determination to be successful.
Luke was born and raised in Dallas, TX where he graduated from Jesuit College Preparatory School of Dallas. He later attended The University of North Texas, where he received his BBA in Real Estate. Following graduation, Luke began his career at NAI Robert Lynn.
Outside of work, Luke enjoys volunteering at his church, playing golf, and spending time with family.
Dallas
4851 LBJ Freeway, 10th Floor
Dallas, TX 75244
United States
Tel (214) 256-7100
Fax (214) 256-7101
Fort Worth
201 S. Adams Street
Fort Worth, TX 76104
United States
Tel (817) 885-8333
Fax (817) 872-3888
Houston 
5757 Woodway Drive, Suite 276
Houston, TX 77057
United States
Tel (281)536-9972