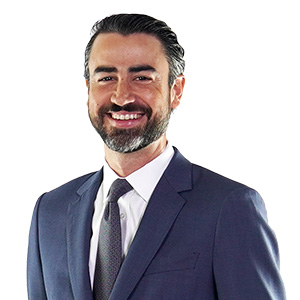 Michael Newsome
INDUSTRIAL
Scope of Experience
Michael Newsome is Executive Vice President and Principal of NAI Robert Lynn. He joined the company in 2007 as the industrial specialist for Tarrant County. He is teamed up with Todd Hubbard, and they are both responsible for industrial transactions throughout Tarrant County. 

Michael employs his market knowledge to give clients the opportunity to make fully informed real estate decisions by personally tracking all the real estate transactions, owners, tenants, and available space in his market. Combining this knowledge, along with looking at the core business needs of each client, he is able to provide optimal and individualized real estate solutions. 
Background & Experience
Prior to joining NAI Robert Lynn, Michael worked in the mortgage industry where he learned to understand the intricacies associated with the financial side of real estate transactions. Since then, Michael and Todd have grown their business and reputation as one of the most respected teams in the Tarrant County industrial market. 
Michael was born in Dallas, and attended undergrad at TCU where he met his wife, Kristi, who he married in March of 2009. They have a daughter, Holland Elizabeth, and a son, Michael McBride Newsome Jr..
Education
Texas Christian University 
BBA, Entrepreneurial Management
Significant Transactions
Partial List of Clients:
Master Halco
Socomore
Mighty Auto Parts
Groendyke Transportation
Waste Management
RSI Visual Systems
Rinker Materials
L&S Mechanical
UTEX Industries
City Electric Supply
Royal Brass and Hose
Leeco Steel
Longhorn Pipe
Old Air Products
Red Ball Oxygen
ARS Rescue Rooter
All Printing Resources
Commercial Metal Forming
Maxitech
Ben Hogan Golf Equipment Company
Dallas
4851 LBJ Freeway, 10th Floor
Dallas, TX 75244
United States
Tel (214) 256-7100
Fax (214) 256-7101
Fort Worth
201 S. Adams Street
Fort Worth, TX 76104
United States
Tel (817) 885-8333
Fax (817) 872-3888
Houston 
5757 Woodway Drive, Suite 276
Houston, TX 77057
United States
Tel (281)536-9972