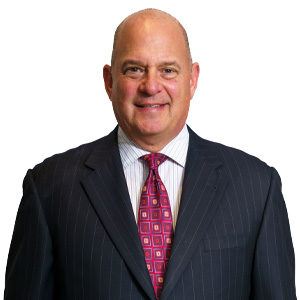 Michael Stanzel, SIOR
INDUSTRIAL
Scope of Experience
Michael Stanzel is a Principal and Executive Vice President with NAI Robert Lynn. A diverse background ranging from supply chain management and logistics to Fortune 500 consulting and risk management gives Michael a competitive advantage which he brings to bear on every real estate situation. With over 18,000,000 square feet in leasing and sale transactions valued in excess of $300,000,000, he has been a top producer every year since joining NAI Robert Lynn. Michael has consistently been in the Dallas Business Journal Heavy Hitters, identifying him as one of Dallas/Fort Worth's top brokers. Also, he has successfully negotiated real estate transactions throughout the United States, Canada, and Mexico, earning recognition as an NAI Global Top Producer Award winner and an NAI Gold Club member, which is awarded to select brokers who transact a significant amount of business around the world.
Background & Experience
After graduating from the U.S. Naval Academy, Michael served three sea tours as Supply Officer on SEAL Team THREE, Sales & Services Officer on aircraft carrier USS FORRESTAL, and Supply Officer on guided missile frigate USS LEWIS B. PULLER, and then served as a logistics consultant to the Chief of Naval Operations at the Pentagon. For his service, he was awarded the National Defense Medal from Desert Shield/Desert Storm, the Sea Service Deployment Ribbon, two Navy Achievement Medals, and the Navy Commendation Medal. Under his leadership, his ship received the Supply Blue "E" award for Excellence in Logistics Management.
After obtaining an MBA from the University of Texas at Austin, he managed all corn risk for Frito-Lay, Inc. through futures hedging on the Chicago Board of Trade. At ICG Commerce, he consulted on procurement strategy while conducting national and global strategic sourcing engagements for multiple Fortune 500 clients, including Dole Food Company, Inc., Hillenbrand Industries, Inc., Imperial Sugar Company, and Mary Kay Inc.
Education
United States Naval Academy, Annapolis, MD - Bachelor of Science - 1990
University of Texas, Austin, TX - Masters of Business Administration - 1998
Professional Affiliations
Society of Industrial and Office Realtors (SIOR)
NAI Global Corporate Services
NAI Gold Club
NAI Global Elite Top Producer
NAI Global Industrial Council
NAI Global Marketing Committee
NAI Robert Lynn Executive Committee
Great Southwest Industrial District Association
North Texas Commercial Association of Realtors (NTCAR)
National Association of Realtors (NAR)
Significant Transactions
Partial List of Clients and Transactions:

Dayton Superior Corporation --- 600,226 SF
Baumann Springs --- 267,215 SF
Granite Properties --- 229,666 SF
ML Realty Partners --- 208,000 SF
Royal Windows, Inc. --- 206,547 SF
Brazos Forest Products --- 204,252 SF
Durable U.S.A. --- 182,000 SF
Freedom Graphic Systems, Inc. --- 170,100 SF
Seidel --- 149,253 SF
Hogan Hardwoods & Moulding --- 124,252 SF
RSR Group Texas, Inc. --- 102,257 SF
Dallas
4851 LBJ Freeway, 10th Floor
Dallas, TX 75244
United States
Tel (214) 256-7100
Fax (214) 256-7101
Fort Worth
201 S. Adams Street
Fort Worth, TX 76104
United States
Tel (817) 885-8333
Fax (817) 872-3888
Houston 
5757 Woodway Drive, Suite 276
Houston, TX 77057
United States
Tel (281)536-9972