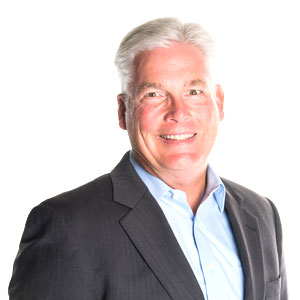 Rick Medinis, SIOR
INDUSTRIAL
Scope of Experience
Rick Medinis, SIOR, Principal / President of Industrial Division has built his career in conjunction with the growth of industrial parks around DFW Airport. He puts his expertise and market knowledge to work for both Tenants and Landlords, giving his clients an edge to minimize costs and maximize returns. He has successfully closed transactions with a variety of locally based and nationally known distribution, logistics and manufacturing clients, as well as virtually every top domestic and international air freight company. Rick partners with Tyson Erwin and Brian Denning to fully cover the market and better serve their clients.
Background & Experience
Hometown: Huntington Woods, MI Joined Robert Lynn Company as an Associate 1993 Named a top producing rookie by Dallas Business Journal, and Real Estate Today, 1994 Vice President, 1998 Executive Vice President, 2001 Principal, 2004 NAI Robert Lynn Top 5 producer, 26 consecutive years NAI Elite Top Producer, multiple years Dallas Business Journal Heavy Hitters - 15+ years Dallas Business Journal, Largest Industrial Deals - multiple years CoStar Power Broker - multiple years D-CEO Magazine Power Broker - multiple years. Rick and his wife, Alison, reside in Flower Mound and have three grown daughters.
Education
Michigan State University, College of Business Bachelor of Arts, Business Administration, 1985
Professional Affiliations
SIOR, Industrial Specialist, since 2003 North Texas SIOR Chapter Officer: - Served as Chapter President 2013 - Board of Directors, 2008-2016 NAI Global Industrial Council Town of Flower Mound Economic Development Advisory Committee Valwood Improvement Authority - Board of Directors 2013 - 2016, Treasurer 2016 NAI Robert Lynn Executive Board Board of Directors NAI Robert Lynn Management Company
Transactions
Over 100M square feet leased and/or sold Project Leasing: IDI Logistics (4.2M SF) Eastgroup (1M SF) Prologis/AMB - Northfield Distribution Center, Airfrieight I (800K SF) CMC Development - Lakepointe, Freeport Tech, Coppell Tech, Metroplex Tech (750K SF) Champion Partners - Corporate Ridge (477K SF) FA - Texas - DFW Distribution Center (450K SF) Granite Properties - Hilltop, RiverPark (365K SF) Hillwood Investment Properties - Lakeside Trade Center (600K SF) Pac-Trust - Park West (550K SF) RREEF- Coppell Business Center, DFW Trade Center (1M SF) Seefried Properties - Northfield Distribution Center, RiverPark (1.3M SF) KTR Capital Partners - Freeport Crossing (500K SF), Westport DCT - Freeport North Development (100K SF), DCT DFW TRADE Ctr. (112K SF) ML Realty (166K SF), Duke (275K SF), Falcon Development (1.2M SF).
Dallas
4851 LBJ Freeway, 10th Floor
Dallas, TX 75244
United States
Tel (214) 256-7100
Fax (214) 256-7101
Fort Worth
201 S. Adams Street
Fort Worth, TX 76104
United States
Tel (817) 885-8333
Fax (817) 872-3888
Houston 
5757 Woodway Drive, Suite 276
Houston, TX 77057
United States
Tel (281)536-9972