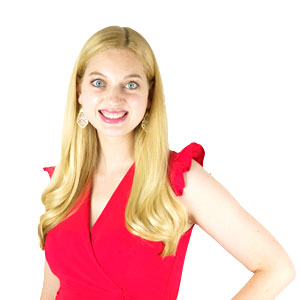 Shea McMillan
OPERATIONS
Scope of Experience
Shea moved into the newly-created role of Transaction Processor/Research Analyst in April 2022, having first joined NAI Robert Lynn as the Receptionist one year prior. She uses her detail-oriented eye and organizational skills to review all deals for accuracy and completeness and keep up-to-date records on properties and transactions.
Background & Experience
Shea's background lies mostly in the world of arts and entertainment. Previously, Shea worked as the Front of House Manager for both Downton Abbey the Exhibition and Trolls the Experience in NYC, overseeing customer service, ticketing, and day-to-day operations of the live attractions. She is also a professional actor, singer, and director who is consistently involved in theatrical productions around DFW.
Education
Shea graduated Summa Cum Laude & Phi Beta Kappa from The University of Alabama, receiving her Bachelor of Arts degree in Musical Theatre and a minor in Telecommunication and Film.
Dallas
4851 LBJ Freeway, 10th Floor
Dallas, TX 75244
United States
Tel (214) 256-7100
Fax (214) 256-7101
Fort Worth
201 S. Adams Street
Fort Worth, TX 76104
United States
Tel (817) 885-8333
Fax (817) 872-3888
Houston 
5757 Woodway Drive, Suite 276
Houston, TX 77057
United States
Tel (281)536-9972