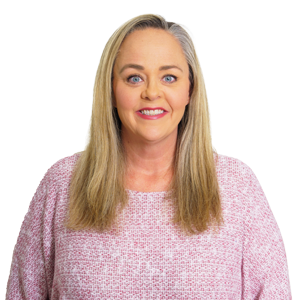 Stacey Barr
PROPERTY MANAGEMENT
Scope of Experience
Stacey Keeling Barr is a Senior Property Manager with the Robert Lynn Management Company and NAI Robert Lynn. She initially began with the company in March 2015 and rejoined in February 2022. Currently, Stacey has over 18 years of property management experience, where she actively manages over 1.1 million square feet. 
Background & Experience
Stacey began her career with the Trammell Crow Company/CBRE and has worked with clients including: TIAA-CREF, Behringer Harvard, ING Clarion, Champion Partners, and many others. 
Stacey was born and raised in Irving, TX and attended Texas Woman's University where she was a member of Alpha Omicron Pi. Stacey is a former improv comedy performer at Dallas Comedy House and enjoys comedy writing, the Pittsburgh Steelers, music, and politics. She currently lives in McKinney, TX with her husband Andrew and their 4 children, Riley, Mason, Maxwell, and Ethan.  
Dallas
4851 LBJ Freeway, 10th Floor
Dallas, TX 75244
United States
Tel (214) 256-7100
Fax (214) 256-7101
Fort Worth
201 S. Adams Street
Fort Worth, TX 76104
United States
Tel (817) 885-8333
Fax (817) 872-3888
Houston 
5757 Woodway Drive, Suite 276
Houston, TX 77057
United States
Tel (281)536-9972