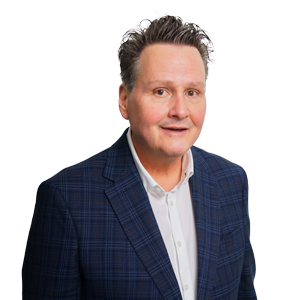 Tom Heraty
RETAIL
Scope of Experience
Tom Heraty is the Senior Partner in NAI Robert Lynn Retail Division. In this position, Heraty utilizes his extensive project-leasing and sales experience to provide oversight and leadership for the leasing team responsible for client-owned retail shopping centers throughout Dallas/Fort Worth. He assists in the growth of project leasing, investment sales, as well as business development, client relations, marketing plan development and execution, reporting and coordination with other key professionals within NAI Robert Lynn. Tom specializes in the southern part of Dallas and the counties south and east of the D/FW Metroplex.
Background & Experience
Heraty has been consistently recognized as one of Dallas Fort Worth's leading project leasing retail brokers by the Dallas Business Journal and CoStar, Inc. He has over 30 years of real estate experience.
Education
Bachelor of Arts - Political Science
Southern Methodist University, 1986
Professional Affiliations
Dallas Business Journal "Heavy Hitters" 2004-2008, 2014, 2015
Nominated by "D" Business in 2009 as one of Dallas' Top Retail Brokers
Former Board Member - Jesuit College Prepatory School
CoStar Power Broker 2010, 2012, 2013, 2015
Significant Transactions
- Briarwyck Shopping Center - Carrollton
- Old Orchard Village - Lewisville
- Red Bird Square - Dallas
- Maplewood Business Park - Dallas
- Garland Town Center - Garland
- Cedar Park - Duncanville
- Panther Park - Plano
- Hollandale Shopping Center - Arlington
- Kickapoo Plaza - Forney
- Jackson Village - Jacksonville
- Traders Square - Canton
- Bridwell Center - Canton
- Terrell Plaza - Terrell
- Shops at Midlothian - Midlothian
- Forest Park - Fort Worth
- Skillman Village - Dallas
- Faith Creek Plaza - Richland Hills
- Sublett Square - Arlington
- Redbird Corners - Dallas
- Glenview Center - Dallas
- American Plaza - Dallas
- Western Park Village - Dallas
- Waxahachie Town Center - Waxahachie
- Kingsley Plaza - Dallas
- Marsh Rosemeade - Dallas
- Spring Tree Village - Dallas
- Plaza 287 - Waxahachie
- I-30 Business Park - Mesquite
- Northgate Plaza - Waxahachie
- South Colony Square - The Colony
- Cedar Hill Plaza - Cedar Hill
- Main Crossing - Paris
- Cornerstone Plaza - Southlake
- Market Place at Plano - Plano
Dallas
4851 LBJ Freeway, 10th Floor
Dallas, TX 75244
United States
Tel (214) 256-7100
Fax (214) 256-7101
Fort Worth
201 S. Adams Street
Fort Worth, TX 76104
United States
Tel (817) 885-8333
Fax (817) 872-3888
Houston 
5757 Woodway Drive, Suite 276
Houston, TX 77057
United States
Tel (281)536-9972