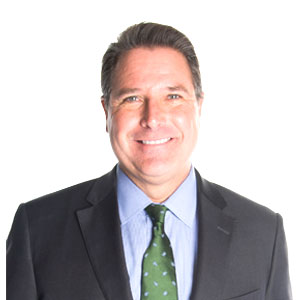 Tom Lynn, SIOR
OFFICE
Scope of Experience
Thomas T. Lynn, SIOR serves as Chairman of NAI Robert Lynn. Through his 35-year career in commercial real estate, Tom has personally negotiated well over 1000 transactions in more than 30 cities worldwide. Tom's transactions total more than 37 million square feet, representing Fortune 200 companies as well as local and regional firms. Tom is known for his expert handling of some of the largest, most complicated real estate assignments, including the biggest industrial design-build in Central Texas in 2016 (Sherwin-Williams-Waco, TX), one of the largest office leases in DFW in 2015 (GEICO HQ-Richardson, TX), and the largest (source-the Wall Street Journal) industrial deal in the United States in 2009 (Sherwin-Williams, Effingham, Ill.).
Formerly President/CEO of NAI Robert Lynn, Tom currently serves as Chairman of the 58 year old company founded by his father, the late Robert Lynn. Today, the company closes more than 1000 transactions annually. As President of the Office Division, Tom leads a team of professionals who handle on average approximately 36 office transactions per month. He also supports NAI Robert Lynn team members company-wide, directs NAI Robert Lynn Principals meetings, and continually evaluates areas the company can better serve its clientele.
The scope of Tom's office, industrial, land and retail transaction capabilities range from leasing, acquisition, disposition, build-to-suit, sale/leaseback, design build and subleasing. In addition, he has extensive relocation expertise, and has been successful at obtaining above-market incentives for his clients. Tom is a recognized name in the DFW real estate market, is consistently recognized by local and industry publications, has been sourced for comment by The Wall Street Journal, New York Times and other publications, and is regularly asked to participate on industry networking panels.
Background & Experience
As a Dallas resident for more than 56 years, Tom is a passionate philanthropist who dedicates himself to the community.
He served on the board of The Bridge North Texas, a homeless recovery center owned by the City of Dallas for 7 years, until 2020
Is Founder of The Secret Angel, a local non-profit committed to assisting the less fortunate in South/West Dallas
Serves on the board of Luke's FastBreaks, a 501c3 foundation related to pediatric cancer
Active worshipper at St. Michael & All Angel's Church and Highland Park United Methodist Church
Tom's greatest honor is the marriage to his wife Dawn. Together they have three adult children, who were raised in Dallas.
Education
Stephen F. Austin State University, Nacogdoches Texas - Criminal Justice focus
Harvard University, Cambridge, MA - The Program on Negotiation for Senior Level Executives
The Strategic Coach Program for Executives, Chicago, Illinois
Professional Affiliations
Society of Industrial & Office Realtors (SIOR)
A professional designation held by fewer than 2 percent of all real estate professionals, recognized as the youngest SIOR in the US in 1991
Awarded NAI Global Vision Award
Out of more than 8,000 professionals worldwide for leadership in 2007
"Largest Industrial Transaction in the US" in 2009
"#6 Largest North Texas Office Lease" 2015
Largest Office lease in Dallas finalist, 2015
Dallas-Ft. Worth Real Estate Review Magazine
"#1 Largest Office Lease" Fall 2015
Deal of the Year in 2010
Consistently recognized as "Power Player"
Consistently recognized as "Power Broker"
Consistently recognized as "Heavy Hitter"
Named to prestigious "40 Under 40" list in 1994
Appointed President of the Society of Industrial and Office Realtor (SIOR)
Recipient of NAI Global Chairman's Award in 2007,2011
NAI Robert Lynn "Top Producer"
Recognized each year as NAI Global "Elite Top Producer" since 2008
Awarded the National Association of Industrial and Office Properties (NAIOP) | Industrial Broker of the Year for 2007
Significant Transactions
Tom's trustworthy, customer service-oriented and responsive performance has earned repeat business from national clients including:
The Sherwin-Williams Company (150+ transactions over 28+ years)
America's Auto Auction (12+ transactions)
National Bankruptcy Services (7 transactions)
Ingram Micro (4 transactions)
International Paper Company
Liquidity Services (6 transactions)
Dallas
4851 LBJ Freeway, 10th Floor
Dallas, TX 75244
United States
Tel (214) 256-7100
Fax (214) 256-7101
Fort Worth
1200 Summit Avenue, Suite 800
Fort Worth, TX, 76102
United States
Tel (817) 885-8333
Fax (817) 872-3888