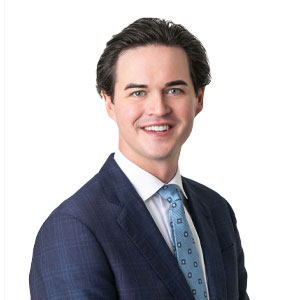 Zach Stevens, SIOR
OFFICE
Scope of Experience
Zach Stevens joined NAI Robert Lynn in 2013 and serves as Executive Vice President for the Irving-Las Colinas office submarket. Specializing in tenant representation services – including leasing, acquisition, and disposition – Zach builds true partnerships with his clients by offering a combination of meticulous care and attention, and the most up-to-date market information. He strives to help his clients make well-informed decisions, while also increasing leverage in their negotiations. This hands-on, tactical approach along with his extensive commercial real estate knowledge instills confidence in his clients during the negotiation process and gives them peace of mind long after the transaction has been completed. Zach believes in adding value to every real estate transaction and enjoys building long-lasting relationships with his clients.
Background & Experience
Zach has many years of experience representing clients across the United States in different asset classes. Throughout his career, he has closed more than 1.6 million square feet in transactions, roughly the size of The Towers at Williams Square, equaling over 165 deals valued at $130,000,000. In 2022, Zach was recognized as a Power Broker by D CEO, a Top 100 broker at NAI Global which has over 3,500 agents, and achieved an SIOR designation.
When he's not providing white-glove service to his clients, Zach can be found spending time with his family and friends. He lives in Dallas with his wife, Ally, their two children, Carter and Rylie, and their dog, Olivia aka the Princess.
Education
Miami University, Farmer School of Business Bachelor of Science in Business Marketing Major Concentration, Economics of Global Geographic Change
Significant Transactions
ID Studio 4 – 17,000 SF
Salas O'Brien – 7,000 SF
Dr. Blackmore – 3,000 SF
TPS Realty LLC – 22,000SF & 66,000 SF
Guardian Life Insurance – 26,417 SF
Strategic Dealer Services – 7,114 SF
Mantra Telecom – 7,021 SF
Paychex – 27,593 SF
HM Equities 76,000 SF & 91,500 SF
October Three – 5,387 SF
Linear Architecture – 3,000 SF
CMG Financial – 7,601 SF
The Conlan Company – 3,627 SF
BIOWORLD – 11,652 SF
Brass Hat Auto Leasing – 30,495 SF
The Ortiz Law Firm – 5,875 SF & 2,243 SF
Swisslog – 7,242 SF
Securitas – 3,280 SF
Ad Tech Expositions – 7,021 SF
Swisher International – 8,500 SF
Dallas
4851 LBJ Freeway, 10th Floor
Dallas, TX 75244
United States
Tel (214) 256-7100
Fax (214) 256-7101
Fort Worth
201 S. Adams Street
Fort Worth, TX 76104
United States
Tel (817) 885-8333
Fax (817) 872-3888
Houston 
5757 Woodway Drive, Suite 276
Houston, TX 77057
United States
Tel (281)536-9972