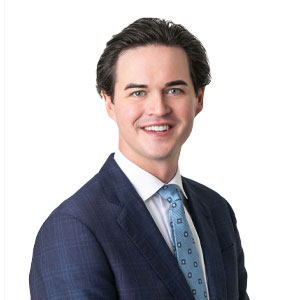 Zach Stevens, SIOR
OFFICE
Scope of Experience
Zach Stevens is the Irving, Las Colinas Executive Vice President for NAI Robert Lynn. Based out of the company's Dallas office, he specializes in providing a wide scope of tenant representation services. In this role, Zach pro-actively tracks every tenant, owner, available property and transaction completed in his market. His process-oriented and analytic approach ensures his clients receive the most up-to-date information, allowing for well-informed decisions while also increasing leverage in negotiations. This tactical process, combined with his extensive market knowledge, translates to confidence for his clients as they seek his counsel today and long after the transaction is completed. Zach works closely with NAI Robert Lynn Chairman and Office Division President, Tom Lynn. Additionally, he frequently partners with brokers based out of other NAI offices to deliver ideal solutions for his clients around the globe.
Background & Experience
Through his career, Zach has provided valuable services for a variety of clients ranging from 2,000-400,000 square feet. In 2016 and 2017, he was a leading producer for the NAI Robert Lynn Office Division. While at NAI Robert Lynn, he and his team have completed over 800 transactions, valued at $338.4 million.
Education
Miami University, Farmer School of Business Bachelor of Science in Business Marketing Major Concentration, Economics of Global Geographic Change
Significant Transactions
ID Studio 4 – 17,000 SF
Salas O'Brien – 7,000 SF
Dr. Blackmore – 3,000 SF
TPS Realty LLC – 22,000SF & 66,000 SF
Guardian Life Insurance – 26,417 SF
Strategic Dealer Services – 7,114 SF
Mantra Telecom – 7,021 SF
Paychex – 27,593 SF
HM Equities 76,000 SF & 91,500 SF
October Three – 5,387 SF
Linear Architecture – 3,000 SF
CMG Financial – 7,601 SF
The Conlan Company – 3,627 SF
BIOWORLD – 11,652 SF
Brass Hat Auto Leasing – 30,495 SF
The Ortiz Law Firm – 5,875 SF & 2,243 SF
Swisslog – 7,242 SF
Securitas – 3,280 SF
Ad Tech Expositions – 7,021 SF
Swisher International – 8,500 SF
Dallas
4851 LBJ Freeway, 10th Floor
Dallas, TX 75244
United States
Tel (214) 256-7100
Fax (214) 256-7101
Fort Worth
1200 Summit Avenue, Suite 800
Fort Worth, TX, 76102
United States
Tel (817) 885-8333
Fax (817) 872-3888